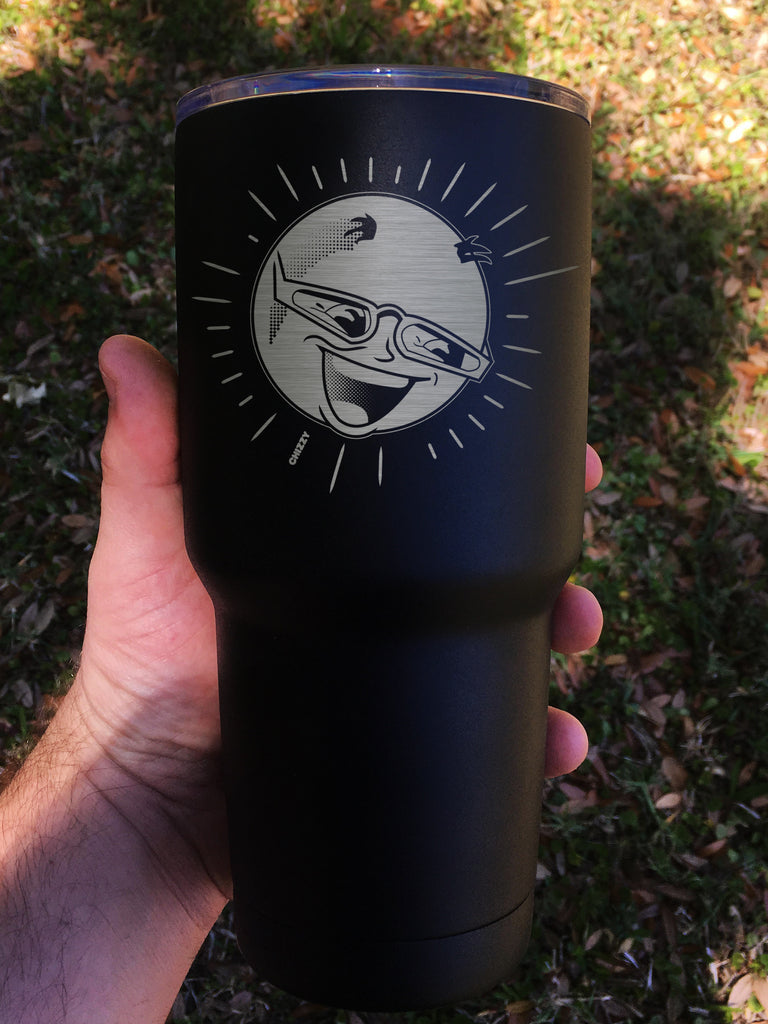 "Mr. Sun" Tumbler
About Chizzy

Chizzy is the mind of Chad Mize. What started out as a fun nickname in 2005 has now become a powerful design & tshirt brand. Chizzy is a view on life via art, design, photography, style, fashion, music, satire, nostalgia, politics, and more.
Better Yet! Polar Camel Tumblers & Accessories
Our 30oz Double Wall Vacuum insulated tumblers perform equal to their competitors at more than half of the price!
• 2x hot and cold retention compared to plastic tumblers.
• Double wall vacuum insulation with narrow (tapered base) design that fits most cup holders.
DOUBLE WALL VACUUM INSULATED STAINLESS STEEL TUMBLER​
Black w/ Silver etch
all tumblers come with a clear shatter-resistant plastic travel lid
DESCRIPTION
Make an impression with a unique black coated stainless steel tumbler with Chizzy artwork! The black tumbler etches to expose a stainless steel imprint / design, for a permanent marking that will not fade or wash off.  From starting off the day with a hot cup of coffee to a day at the beach, fishing or sporting event, these tumblers are the best way to carry your favorite beverage while showing your unique style.  Perfect  as a gift for employees or friends or a guilty pleasure to buy for yourself. 
---
---
More from this collection